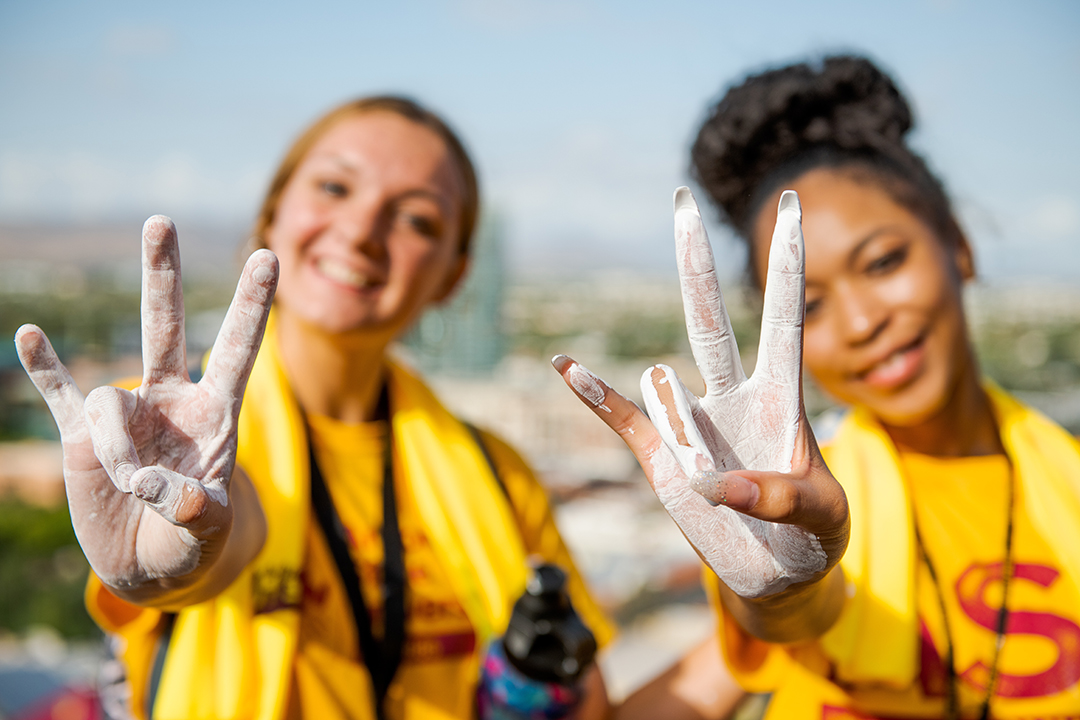 Tools and training
The College of Liberal Arts and Sciences marketing team is delighted you've joined our group of communicators who are responsible for maintaining a unified voice and brand across platforms. We've compiled a list of resources to help you get started in your position at the university.
From understanding our college's focus to learning how to publish on ASU Now and Events, we'll help make sure you're prepared to tackle your job as a communicator for one of our academic units, centers or institutes.
You can also access ASU's brand guide for university-wide standards, and connect with the ASU marketing community to stay up to date on ASU guidelines and resources.
Email
Programs and access
Training and support
Building successful emails and improving engagement | The College Communicator Workshop, August 2022
Events
Programs and access
Training and support
Design
Programs and access
Training and support
iSearch
Programs and access
Training and support
Photo and video
Programs and access
Internal training and support
Other resources
Social media
Programs and access
Training and support
Web
Programs and access
Internal training and support
Other resources
Writing
Programs and access
Internal training and support
The College ASU News guidelines

Tag "The College of Liberal Arts and Sciences" for all ASU News stories produced by a unit within The College.
Article formatting ideas/examples:

ASU Inclusion Communication Guidelines (links and references)
Other resources
The College communicator workshops
Page building with The College Drupal sites
Date: June 28, 2022
Agenda:
Documentation and support
Page types
Adding and structuring content
Customized design with classes
Embedding web forms and blocks
Templates and cloning
Q&A
Building successful emails and improving engagement
Date: August 31, 2022
Agenda:
Before and after: overhauling an email campaign
Personalized content and listening to your audience
Using visuals to improve engagement
Web standards branding audit
Date: October 25, 2022
Agenda:
Brand guide and Unity overview
Upcoming changes
Common issues and how to fix them
Volunteers' site walkthrough
Q and A
The College website analytics dashboard
Date: April 6, 2023
Agenda:
Engagement overview
Social media and traffic sources
Content engagement
Demographics
Google Search Console data
How to share the report
Q and A
Directory and profile listings in Drupal
Date: April 10, 2023
Agenda:
search.asu.edu directory management
Unit site directory lists
Additional resources and tips

Drupal webforms
Date: April 18, 2023
Agenda:
clas-forms migration
Building webforms
Advanced configurations